Although the worship itself is in Japanese only, we have good resources to welcome foreign visitors.
Three teacher-missionaries from the Lutheran Church in America attend Murozono. Additionally, the chaplain of Kyushu Lutheran College is Chinese, and the chaplain of Luther High School is Korean, and both regularly attend our church.
Some of the congregation members also speak English well.
At our sister church, Kumamoto Lutheran Church, you can also attend
Kumamoto International Service
too, which is held in English.
Pastor Nishikawa was called to the church in 2011. She has served churches in Yamaguchi, Shimane and Hokkaido.
She was born and raised in
Kumamoto City
.
Besides serving the church, she teaches the Bible at Luther Gakuin Junior High School and the Kumamoto YMCA School.
2-19-8, Kurokami, Chuo-ku, Kumamoto-shi 860-0086
By Bus
30 second walk from the Seiseiko-mae bus stop.
From the Kumamoto Kotsu Center:
Take a bus with one of the following signs: "

"(kita yon), "

"(kita go) or "

"(kita kyu), and get off at Seiseiko-mae (190 yen).
From Kumamoto Station:
Take a city train to Kumamoto Castle/City Hall (150 yen). Then transfer to a bus with one of the following signs: "

"(kita yon), "

"(kita go) or "

"(kita kyu), and get off at Seiseiko-mae (160 yen).
At the Seiseiko-mae bus stop you will easily find the church on the left hand side of the same road that leads to Seiseiko High School.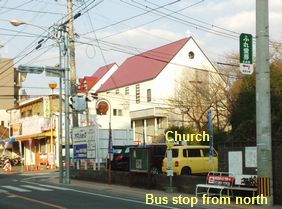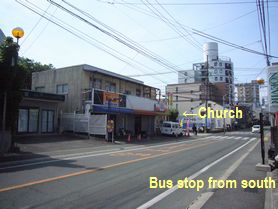 ---
By Car
2 Km north from the Suidocho intersection
3 Km south from the Yamamuro intersection
Parking is available next to the chapel, and on Sundays, the parking behind the next building (Tashi-Kaikan) can be used too.
(Japanese only).
Every Sunday, we have a worship service and a class time from 9:00 to 10:00. Children and their parents are welcome.
It is free of charge, but offering is collected at the service.
We have many experienced staff including teachers from Luther Gakuin Kindergarten.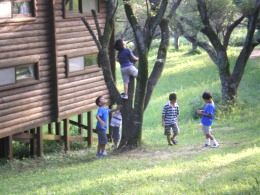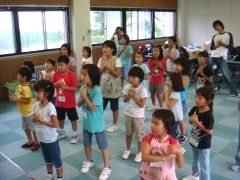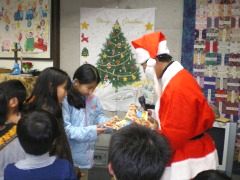 Kumamoto International Service
is an interdenominational and international worshipping community located at Kumamoto Lutheran Church.
Service and ministries in English are available. Indonesian and Malaysian fellowship time is held there too.